14-Jul-15 – 17:49 by ToddG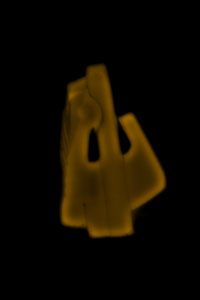 There has been quite a bit of discussion about the Gadget over the past few days, both pro and con.
What strikes me is that safety improvements are held to a different standard that other modifications.
People will change their sights, triggers, even permanently modify the grip of a gun all in the name of shooting better. Now, we all know that — at the end of the day — you could just practice a lot more. But not every movement of the finger is going to be ideal and people make mistakes. Having modifications that make you perform better are improvements, simple as that. The fact that "paying more attention" and "training more" can also improve those things doesn't detract from the simple fact that sometimes, an improvement is just an improvement. Freud would understand that.
But suggest that someone could improve safety the same way and immediately the Monks of the Holy Order of Self-Righteous Range Safety (see The Safety Sin, Revisited from 2013) object most subjectively. A modification that makes you more accurate is ok. A modification that makes you faster is ok. A modification that supposedly could make you safer? Blasphemy. For All who handle The Gun should already have Safety infallibly within Their Hearts (and Fingers).
If you think you can jerk the trigger or anticipate or heel the gun or fail to track your sights, then you've come to realize you're capable of making mistakes. Welcome to the entire human population. So if you pretend that your safety habits are somehow immune to your human behavior… who are you trying to convince?
Train hard & stay safe! ToddG