7-Aug-15 – 10:09 by ToddG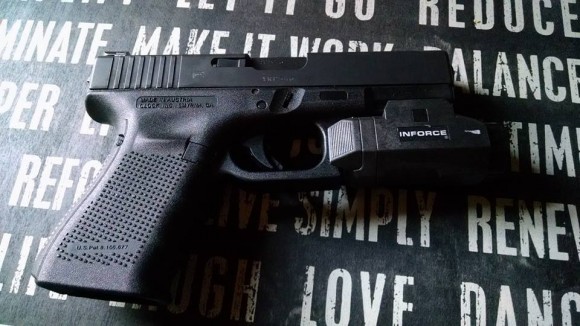 For many years, my favored low-light technique was simply using a flashlight in my left hand while holding the gun in my right. I had very good SHO speed and accuracy. Now that it's diminished so much, the idea of mounting a light on my pistol so I can run it two-handed has become more necessary.
A good friend of mine recommended the APL from INFORCE. His agency issues them and has had generally good results. His recommendation also came complete with a custom appendix holster that works well with G19/APL combination for comfort, concealability, and speed.
I've got two APL's, one for my carry gun and one for my dedicated training gun. Once I've had a chance to run them through their paces I'll report back with some more detailed thoughts.
Train hard & stay safe! ToddG