20-Feb-14 – 04:06 by ToddG
How much would you pay to have none other than Ken Hackathorn himself personally design your Wilson Combat Government Model?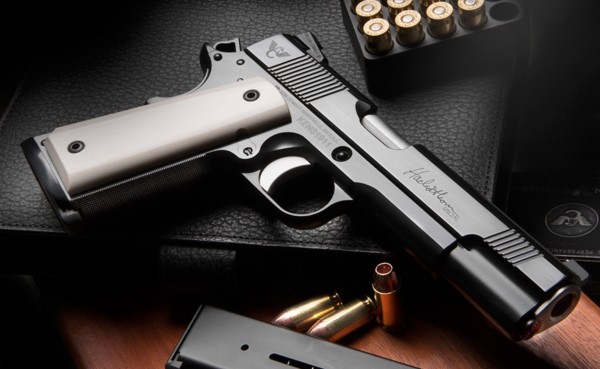 When asked to develop his dream Wilson Combat custom 1911 pistol Ken drew upon decades of practical experience and his vast collection of custom handguns to develop the "Hackathorn Special". This model is geared towards the needs of the serious defensive shooter and has "Everything you need and nothing you don't". The "Hackathorn Special" is destined to be a Wilson Combat classic handgun selection.
Full-Size Carbon Steel Frame
30 LPI High Cut Checkered Frontstrap
Concealment Bullet Proof® Beavertail Grip Safety and Hammer
Fluted Chamber
Countersunk Slide Stop
Medium Trigger
Ball Endmill Cuts
Bullet Proof® Tactical Thumb Safety
3 ¾# – 4# Crisp Trigger Pull
Bullet Proof® Magazine Well
Bullet Proof® Magazine Release
5″ Carbon Steel Slide
Battlesight with Fiber Optic Front Sight
5″ Stainless Match Grade Barrel & Bushing, Hand Fit
30 LPI Slide Top Serrations
40 LPI Serrated Rear of Slide
I know Ken has considered the Wilson CQB to be a gold standard in the 1911 world for many years. I've seen CQBs in his holster and in his hands more times than probably any other gun. And now there's a Hackathorn signature model so you know you're getting what Ken considers the ideal upgrades to an already incredible gun. Like the Wilson website says, destined to be a classic.
Train hard & stay safe! ToddG
photo courtesy Wilson Combat, used with permission