26-Jan-16 – 08:11 by ToddG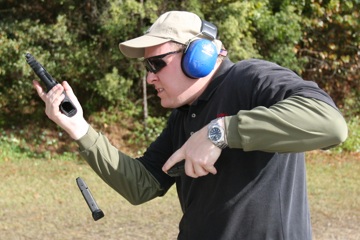 Recently, the importance or lack thereof surrounding reload practice for defensive use has become popular discussion.
To me, the point is fairly moot. Do reloads happen often in fights? Statistically no. Sure, you can come up with an outlier story and show that it was a critical need somewhere but you could say the same of other uncommon needs like Weak Hand Only malfunction clearances: someone will have one story where it made a huge difference and spin it off into a belief that everyone needs to master it "just in case."
But reloads are kind of different. Unless you have a Hollywood gun with infinite bullets, you're going to reload during practice anyway. And if you're going to do it, you might as well learn to do it as properly and effectively as you can. Why waste the training opportunity when putting bullets in your gun?
You may not need the world's best reload, but since you'll be reloading a lot anyway when you're on the range, do it right and try to do it better each time.
Train hard & stay safe! Toddg